TRANSPORTS
... BY PLANE, BY HELICOPTER, BY BALLOON, BY CAR, BY MOTORBIKE...

You can, if you desire, hire a car to get around Paris, but with the traffic, the difficulties in parking and the pollution, it's really not a practical idea.

More detailed information can be found in the excursions and walks section of the Paris Tourist Information Office website (you should also take a look at the transport and maps rubric).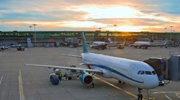 Plane
- Paris Charles de Gaulle airport
- Paris Orly airport
- Paris Beauvais airport

more information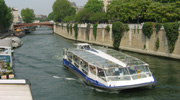 Boat
Discovering Paris by taking a boat along the Seine is not only very romantic, but it also offers a particularly interesting and pleasant view of the historic monuments and bridges.
More information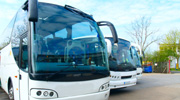 Bus
The majority of French cities and towns have a bus network. Tickets can be bought individually, but if you plan to be taking the bus regularly, it's preferable to get a bus card

More information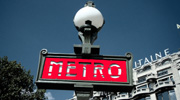 Metro
The Parisian metro (RATP) is one of the fastest and most efficient in the world. It's cheap and easy to use. You can buy of pack of ten tickets, buy a Mobilis card, or a "Paris Visite" card for unlimited travel on metro and bus lines for a specified number of days.

More information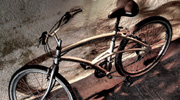 Cycling
Exploring the city on a bike brings with it a sense of freedom. You can go wherever you choose and park where you like...

More information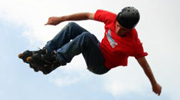 Roller skating

To help you get started, the canal bank pathways are open to pedestrians, cyclists and skaters 09.00 – 17.00 Sundays from March to November, and constitute a pleasant route.

More information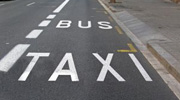 Taxi

If you're planning to take a taxi when you arrive at the airport, you should look around for the sales desk of a taxi company. However, taxis have long been very expensive in Paris. If you're travelling during the day and you're not in a hurry, it's preferable to walk or take public transport.